News & Events
AJ Latest Developments
NEW GENERAL COUNCIL MEMBERS OF THE APOSTLES OF JESUS INAUGURATED
On April 1, 2014 the new members of the sixth General Council were inaugurated by his Eminence John Cardinal Njue, the Archbishop of Nairobi Archdiocese. The ceremony took place during the Holy Mass at the Apostles of Jesus Generalate in Karen (Nairobi – Kenya). The New Council members are:
_ Rev. Fr. Frederick Otieno, AJ -Vicar General (Pastoral Missionary Coordination and Personnel)
_ Rev. Fr. Vitalis Mushanga, AJ - Formation And Education
_ Rev. Fr. Nelson Mwaka, AJ - Pastoral Communication
_ Rev. Fr. Geoffrey A. Mawa, AJ - Projects and Property.
During the inauguration Mass the Cardinal recommended all the members to be united with one another and with the one who has called each one to this precious vocation for special service. He also advised the new council to be servant leaders.
OBBO INSTALLED AS THE THIRD ARCHBISHOP OF TORORO
Early this year, Pope Francis appointed Bishop Emmanuel Obbo, AJ, of Soroti Diocese as the third Archbishop of Tororo Archdiocese. He replaces Archbishop Denis Lote Kiwanuka whose retirement was accepted after reaching 75 years. He was installed on March 1, 2014.
APOSTLES OF JESUS RENEWAL CENTER
WOMESAM
Fr. Paul Temu, AJ, with great pleasure announces the opening of the Apostles of Jesus Renewal Center in Jinja, Uganda. The center has been named World Outreach Mission, Education and Spiritual Animation Ministries (WOMESAM). The Bishop of Jinja Catholic Diocese will officiate at the Blessing and Official opening of the center. A date will be communicated soon.
The centre will offer the following:-
Retreats

Perpetual Adoration and Devotion to the Sacred Heart

Marriage Encounter and Renewal

Ecumenical and Interreligious dialogue

Vocations

Specialization and Formation for Catechists and the Laity

Business Spirituality

Counseling and Discernment

Programs specially tailored for groups
We are offering you a special introductory price of only UGX 25,000 full board, per day. Group bookings will receive a special rate.
For bookings please contact Fr. Paul on +256 782 830 399
Bookings should be done in advance, at least one week before to allow for preparations.
Note – This project is in its infant stage, any and all contributions and/or donations will be welcome to assist construction and expansion of the current facilities.
BISHOP SISTO MAZZOLDI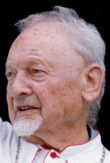 I would like to share the good news that the Superior General and the General Council of the Apostles of Jesus have taken a baby step on the process of the canonization of Bishop Mazzoldi. They are still preparing more documents for scrutiny and approval. So far the Local Ordinary of Nairobi, John Cardinal Njue has approved and given an Ok to the Notarial Act and the appointment of the Postulator. The General Council is now working on the supplex libellus. The case of Bishop Mazzold is under the guidance of the postulation of "Missio Pastoralis" They have published some information on Bishop Mazzoldi and what the General Council has done so far. For more information follow this link: http://www.missiopastoralis.com